We provide a unique, friendly, fun and most of all safe environment for all the family. Therefore an integral part of the festival is to provide an abundance of entertainment for children.
We create an environment in which children can enjoy themselves while parents can be assured of their safety, thus allowing all those hard working parents time to enjoy the festival themselves!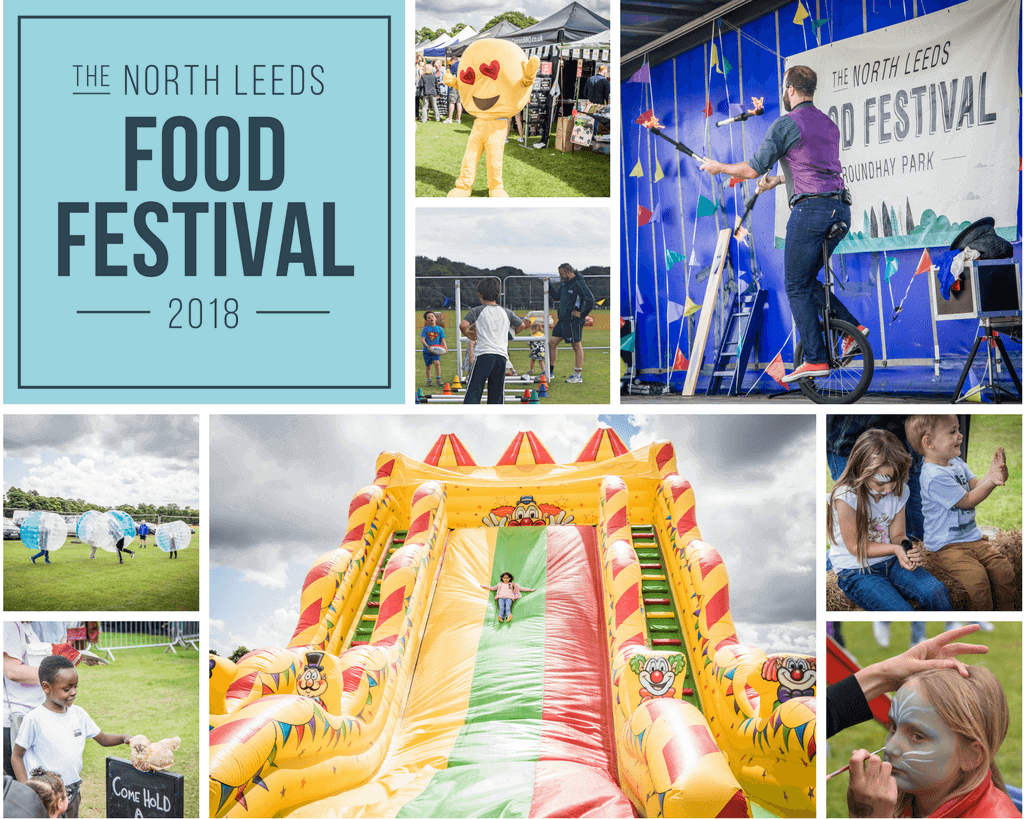 What you can expect for the kids at The North Leeds Food Festival.
Magic Matt.
Bubble Football.
Eggs to Chicks Hatching Adventure.
The New Mini Quiz!
Inspired Alley.
An expanded fun fair.
Inflatable land.
Expanded activities with Leeds Mind & Inkwell Arts.
Emma Bright & The Super Food Fight. 
The North Leeds Mumbler – With Teddy bears Picnic themed games, along with activities and competitions to entertain the little ones.
Face Painting.
Traditional fun fair & inflatables.
Tin can Alley, Lollyboard and Spin the wheel games.
Face in the holes (get your own back!).
Get more info about The Super Food Fight here: www.thesuperfoodfight.co.uk
Find the North Leeds Mumbler here (Your local parenting community): www.facebook.com/northleedsmumbler/