Here at the North Leeds Food Festival we recognise the abundance of musical talent which deserves greater attention.
Each year we bring together local break-through artist at the festival, providing you with with large viewing areas to soak up those rays.
Deckchairs included!
There is a running order available at the bottom of this page.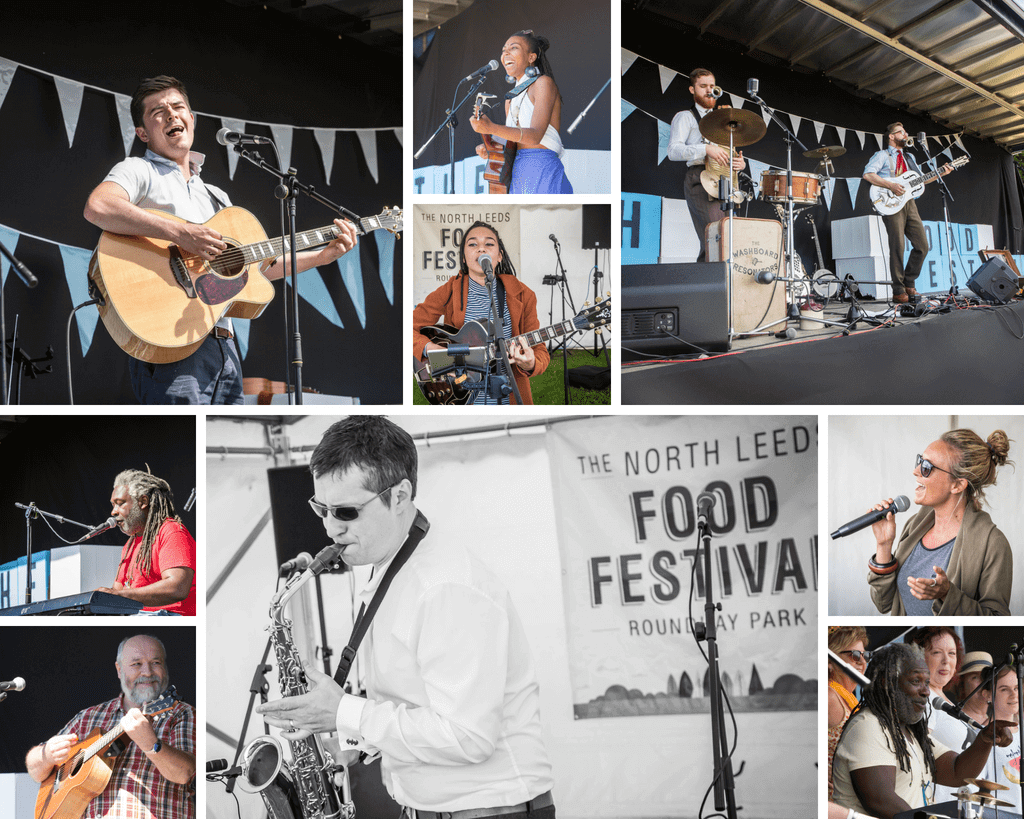 Some of the Artists that performed at the 2018 festival: